Olive Badger, Rusty Dun, Camp's Yezo, Pheasant Tail
Fly drops are batches of fishing flies made by talented fly tiers and distributed by ikari gear. Each batch is different and consists of four unique flies.
Here is what we got for our fifth limited batch, available as mixpacks:
1 ⋮ Olive Badger Sakasa Kebari
It's no secret that a sakasa kebari is my favorite pattern to fish, so having one in olive seemed like a must. Generally a dead drift gets the job done, but the reverse hackle allows for simple manipulations to the kebari to help entice a bite out of a more picky fish. If they're looking but not eating, try giving it a little twitch or small pulse.
Hook:
2x Nymph, Size 12
Thread:
UTC, 140d, Olive
Collar:
Nature's Spirit Fly Tying (NSFT), Peacock Hurl
Hackle:
Whiting Farms, Brahma Hen, Olive
2 ⋮ Rusty Dun Futsū Kebari
A futsū kebari can be the difference maker in swift water. The stiff hackle allows the kebari to help maintain its profile in faster currents. This is my favorite pattern to bounce along the surface of water, using a technique taught to me as "Pon Pon". By tapping the handle of your rod with your index finger can really bring your fly to life. Get ready for some explosive takes!

Hook:
Shrimp & Pupa, Size 14
Thread:
Danville's, 70d, Brown
Hackle:
Whiting Farms, 100 Pack, Dun
3 ⋮ Camp's Yezo Dry
Ah, Camp's Dry Fly. Here's one I can't seem to get away from. My friend Ikke, who lives in Hokkaido, sent me some Yezo Sika Deer hair to experiment with. I couldn't think of a better use than some CDF's. This fly is a brook trout catching machine! Hit it with some flotant, or make it dance using the Pon Pon technique. I don't think you'll have any trouble getting a take on this one.

Hook:
Dry Fly, Size 12
Thread:
Danville's, 70d, Tan
Hackle:
Whiting Farms, 100 Pack, Dun
Hair:
Yezo Sika Deer, gifted from @ikke_808

4 ⋮ Pheasant Tail Jun Kebari
This is a pattern that I toyed with for a while to get how I wanted. Similar to a pheasant tail nymph in design, but with a wet fly collar on it. It works on a drift, but swing it through the current for best results. When the bugs are hatching, tie this on.

Each pack contains 4 flies in the specially made box, that can be a great gift for yourself or someone else.

Hook:
2x Nymph, Size 12
Thread:
UTC, 140d, Brown
Tail/Body:
NSFT Pheasant Tail
Ribbing:
UTC Wire, Brassie, Copper
Collar:
NSFT Peacock Hurl
Hackle:
Wapsi Fly, Pheasant Skin, Natural
Head:
Gulff UV Resin
Regular price
Sale price
$19.99 USD
Unit price
per
Sale
Sold out
Share
View full details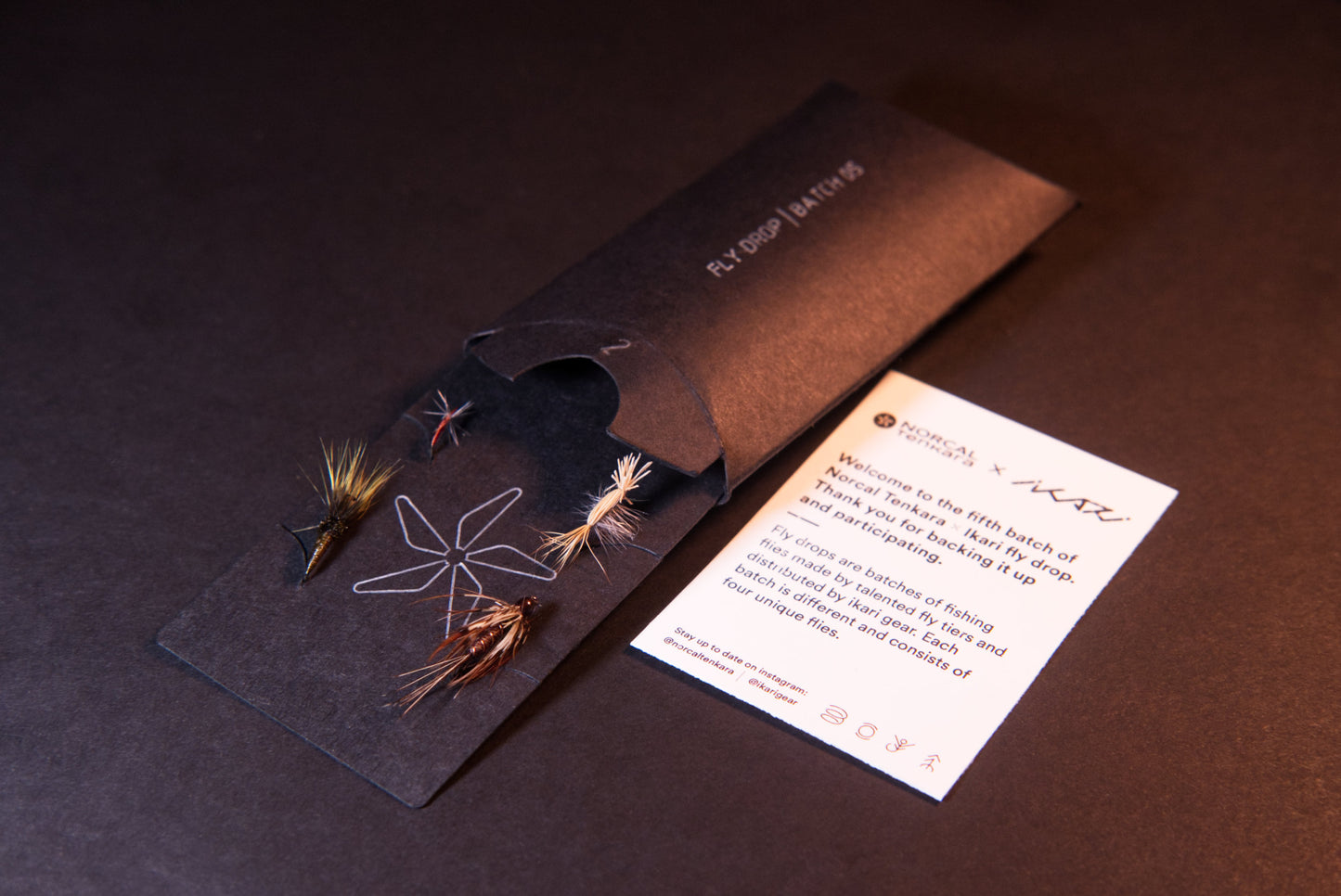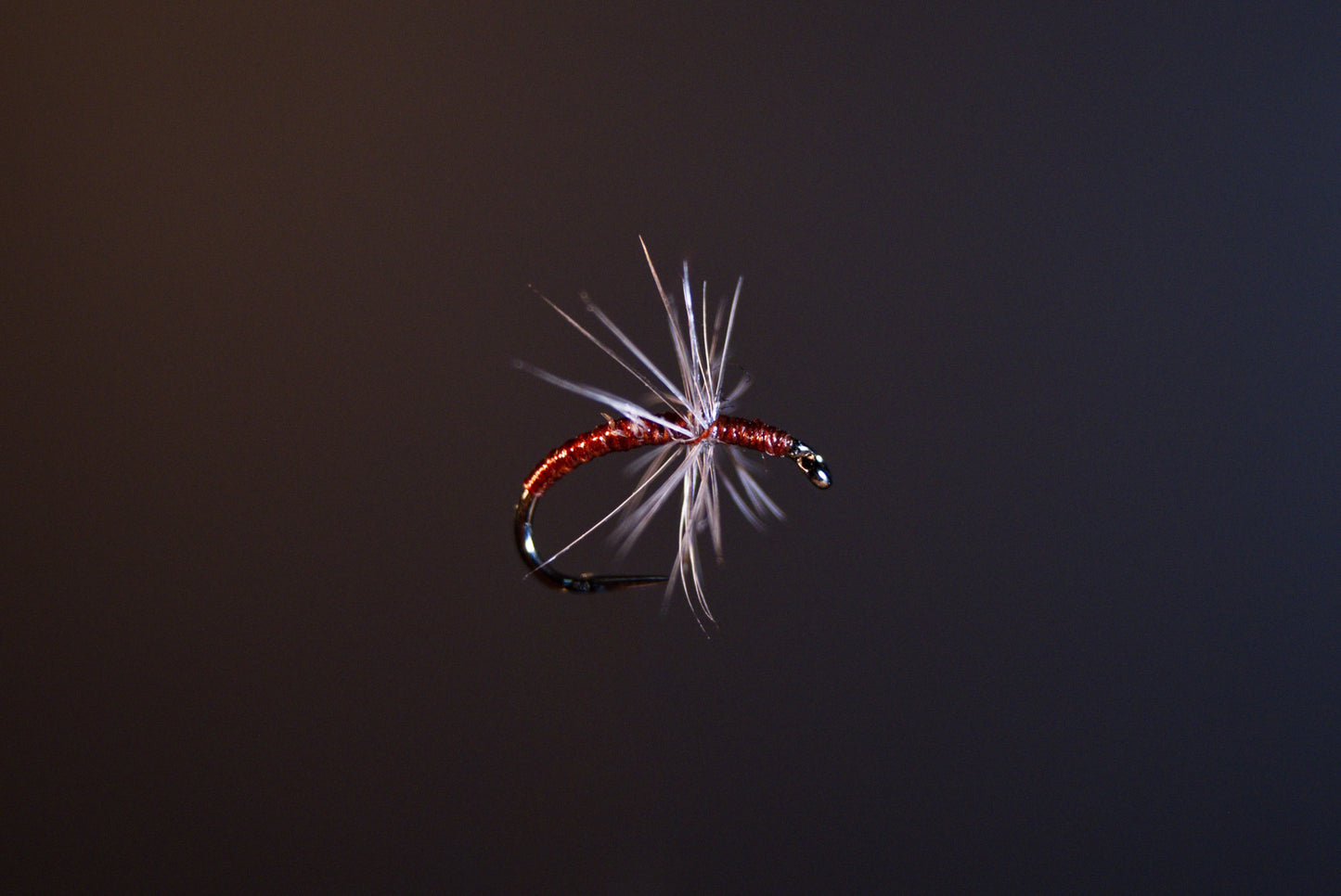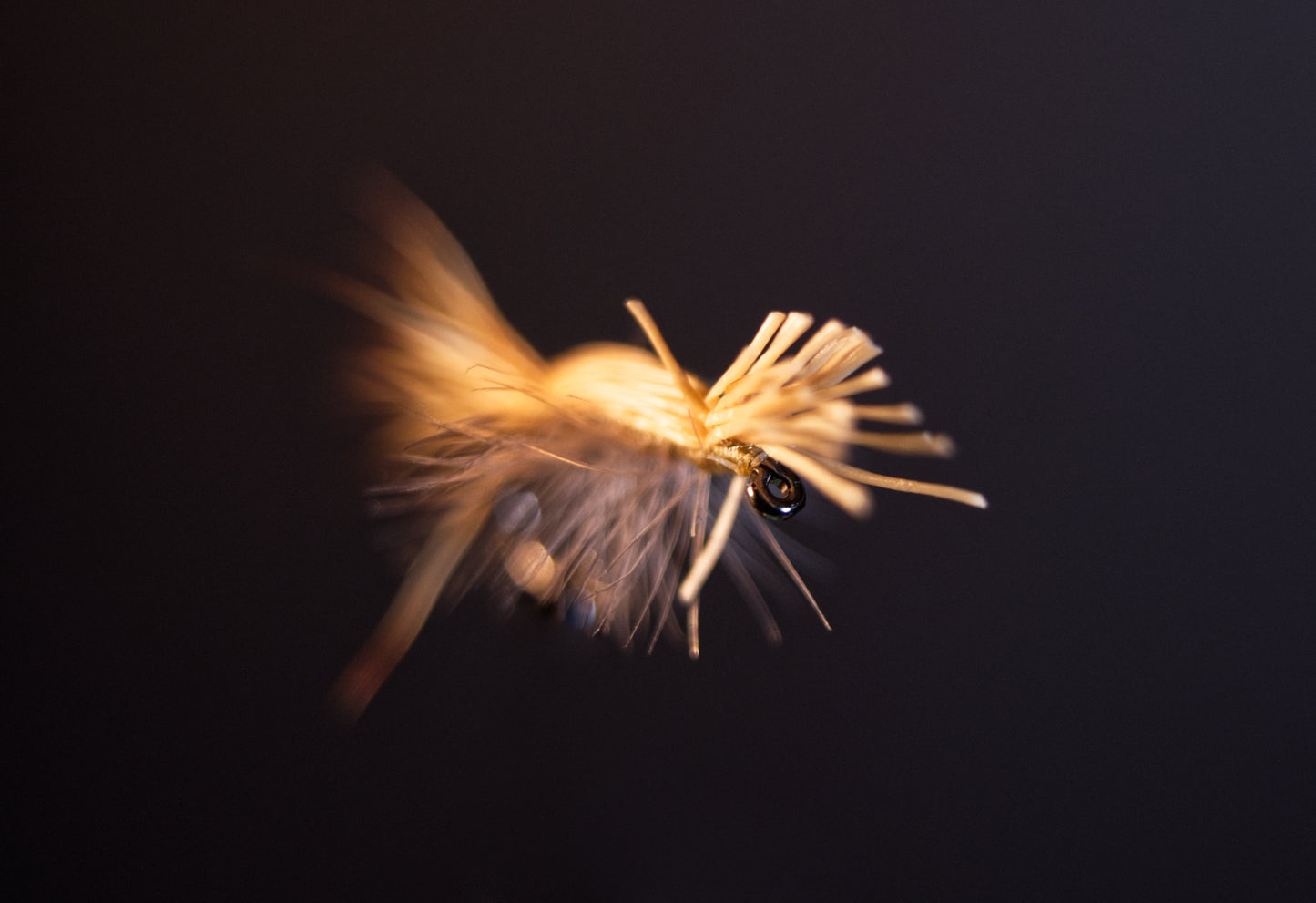 Check out other ikari products